Talent Transformation
Divurgent knows that comprehensive changes and projects need a comprehensive plan for all aspects a project's success, especially for team utilization.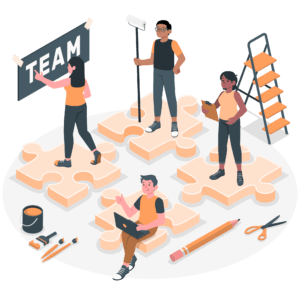 Creating a high performing organization and culture is critical in today's business environment. To maximize productivity of your team, new technology is introduced every day, but implementing a technology solution only addresses 50% of the needs for success. Your people need to be able to use the solutions and leverage them to realize projected project benefits. Divurgent knows that comprehensive changes and projects need a comprehensive plan for all aspects a project's success, and team utilization often gets overlooked. Talent Transformation is addressing the personnel aspect of your projects and may include:
Hiring the right talent or contracting with the right talent
Meeting the talent where they are with remote capabilities
Culture and Organizational Change Management
Personalization Programs
Training and Communication Plans and Execution
Productivity Programs for Improvements
Like our other solutions, Divurgent focuses our Talent Transformation solutions on value and outcomes.  We do this through use of analytics and KPIs built to tell the story of a successful engagement.  Our blended use of technical tools, as well as people, put us ahead of the competition who are often just using project plans, presentations, and spreadsheets:
Standing up a PBX for outreach
Microsoft Teams environment for virtual classrooms and project collaboration
Leveraging our robust recruiting engine with databases of talent, each scored against key criteria.
Survey tools pulling into PowerBI or Tableau to visualize data and turn subjecting measurements into objective KPIs.
Our Concierge Scheduling Tool to allow activities like provider personalization to occur on a schedule when the resources are mutually available
Tobias, our AI chatbot, to offload support or informational needs; freeing up the people on the projects to complete more intellectual work.
Our physician and nursing productivity tools to give a longitudinal look at productivity and use that data for targeted interventions to make the best value improvements.
Customer Management
Customer Lifecycle Management
Patient Acquisition Strategy
Healthcare Analytics
Customer Engagement
Implementation & Support
Program Management
Change Management
Advanced & Virtual Training Solutions
Activation
Concierge Personalization
​Staff Augmentation
Technology & Infrastructure
Microsoft Teams
Virtual Support Solutions
Microsoft 365 Implementation & Support
IT Security & Strategy
IT Organizational Design & Governance
Interim IT Leadership
Information Security Organizational Design & Governance
Interim Information Security Leadership
Data Engagement & Process Improvement
Data Strategy & Roadmap Development
Integration Strategy Development
Consumerism Technology Strategy Development
Market Opportunity Assessment
How We Add Value for You

World-class Solutions
Delivered on a national and international scale by some of the field's top experts.

Tailored, Adaptive Methodologies
Virtual support solutions are tailored to your specific role types, common issues, and triage process.

Data-Informed Approach
Comprehensive analytics dashboard that provides transparency into request volume, first request resolution, and response quality.
Watch: Microsoft Teams Implementation
Whether you are evaluating, implementing, or optimizing the Microsoft Teams platform, Divurgent's Teams Solution will cultivate a culture of collaboration across your organization and enable more productive virtual work. We provide data-informed insights that enable your organization to drive adoption and make the best use of Microsoft Teams.
Client Spotlight
Microsoft Teams Adoption
Due to COVID-19, one of the largest insurance providers in the South-Central Region of the United States needed to quickly move to a remote environment amid an ongoing transition from Skype to Teams, as part of a larger Microsoft 365 implementation, which left the organization needing to quickly drive adoption of the new remote collaboration and communication platform, Teams. During the transition, in technology and working environment, the organization faced a significant business challenge around low Teams adoption and usage.
The insurance provider engaged Divurgent to identify training gaps and increase adoption through their three-phased adoption approach. Working closely with our client's team, we took on training, communication, and adoption monitoring.
The Results
Total

savings of more than $3M

as a result of accelerated adoption of Microsoft Teams within six months vs. organic adoption target of 12 months
High team member satisfaction scores across Pilot Program Training
Reduction of Help Desk Team strain through Tier-0 Help Desk Support, provided by Tobias
Additional Benefits from Implementing Teams
Reduce the total number of meetings and their duration
Team Members save four hours per week from improved collaboration and information sharing
Team Members

save more than one hour per week

by not having to switch between applications
Having resources available online in Teams reduces downtime by 14.6%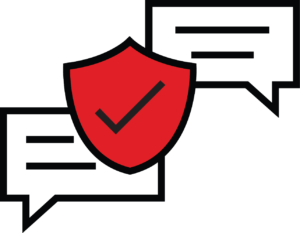 Ready to Learn More?
A bit more information will help our experts contact you to create your customized solution.