Meet Our Recruiting Team
Redefining Consulting. Transforming Healthcare.
Stephanie Osorio
Position
Activate! Recruiting Manager
Fun Fact
As the Activation Manager for Divurgent, I find that my role in the line of healthcare IT is extremely rewarding. I get to build interpersonal relationships with healthcare professionals on a daily basis, while giving healthcare organizations the opportunity to provide better care to their communities. When I'm not making magic happen at my desk, you're likely to find me exploring nature, cooking up a storm in the kitchen, or taking a drive along the Gulf coast. My dog and my camera rarely leave my side.
Candice Ray
Position
Fun Fact
I was born in Raleigh, NC and received my Bachelor of Science in Business Management from ECPI University and am completing my MBA at Liberty University. I have experience in both human resources and healthcare ranging from administration, sales, and practice management. In my spare time I enjoy spending time with family, reading, and traveling.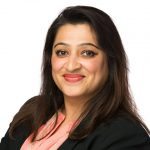 Ami Patel
Position
Fun Fact
Hi! I am Ami and I am originally from Florida where I graduated from University of Florida and bleed Orange & Blue, GO GATORS! I have over 10 years of experience in Recruiting and Sales for IT and Healthcare IT. In my spare time, I enjoy cooking, outdoor activities, traveling, reading and spending time with my family.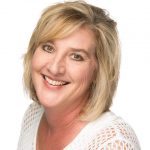 Cyndi Wilkinson
Position
Fun Fact
I have over 20 years of combined experience in Recruiting, Account Management, Sourcing, Marketing and Sales, providing Information Technology Solutions and Services for Client companies in various industries including: healthcare information technology consulting, Information technology consulting, operations and software quality assurance and testing. I spend most of my spare time with family and friends, sport shooting, traveling and reading.
Feliz Kemp
Position
Fun Fact
My philosophy is: work hard, play hard, love hard. Being a Healthcare IT recruiter allows me to do all of these. I am addicted to the fast paced environment where I can connect with so many new people. As much as I love working I also enjoy volunteering for various organizations, vacationing, and spending with family and good friends.