February 28, 2016 – March 3, 2016
Las Vegas, NV
Divurgent will be leading two Focus Groups during this year's CHIME16 event. Abstracts and Focus Group leader contact information are provided below–looking forward to having you join us!
Measuring Cybersecurity Readiness: The Cybersecurity Maturity Model
Wednesday, March 2nd | 4:00pm-5:30pm | Venetian Hotel Level 4 | Room 4705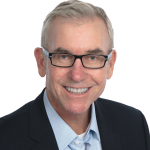 Paul Anderson, VP, Advisory Services
Healthcare provider organizations are faced with an ever-increasing number of cyber related security threats, along with the traditional challenges of infrastructure security and end-user education and behavior. While there are multiple existing frameworks for measuring security preparedness and compliance such as NIST and HITRUST, there is not a generally accepted way of measuring an organization's security posture and threat preparedness against a maturity model. This focus group will discuss how the Cybersecurity Maturity Model framework can act as a cybersecurity strategy and roadmap development tool and as a powerful communications tool when communicating with senior, non-technical leadership, and galvanizing action across the organization.
MACRA: What We Know, Don't Know, and Will You be Ready?
Thursday, March 3 | 8:00am-9:30am | Venetian Hotel Level 4 | Room 4705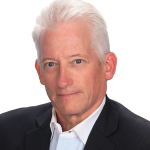 Bill Ayres, VP, Revenue Cycle Management
Payments by CMS through alternative payment models for achieving outcomes and quality will increase to 50 percent by the end of 2018. This shift to payment for value will be driven by APM programs, bundle payments, and ACO's. Continued refinement of provisions in the Medicare Access and CHIP Reauthorization Act of 2015 (MACRA) will further enhance these models, as well as introduce new physician performance guidelines such as the Merit-Based Incentive Payment System (MIPS). MACRA will create a shift in thinking and approach for providers creating challenges for governance, forecasting, data management, care delivery, and outcomes monitoring. Participants will share their views, concerns, and approaches to MACRA and their transitioning from MU and quality programs as we know today.