This is one in a series of blog posts discussing Divurgent's 2014 IT Organization Best Practice Study.  To view earlier blogs from this series, click here. 
The pressure on the IT budget will continue as the use of IT becomes pervasive and the IT budget represents a larger percentage of the organization's overall budget. IT must get more efficient and, in turn, use the savings achieved through increased efficiency to fund the implementation of new and innovative solutions within the organization. Costs for the existing, installed base of IT should be tracked separately from the innovation investment, so that IT can demonstrate they are redirecting their savings into innovation.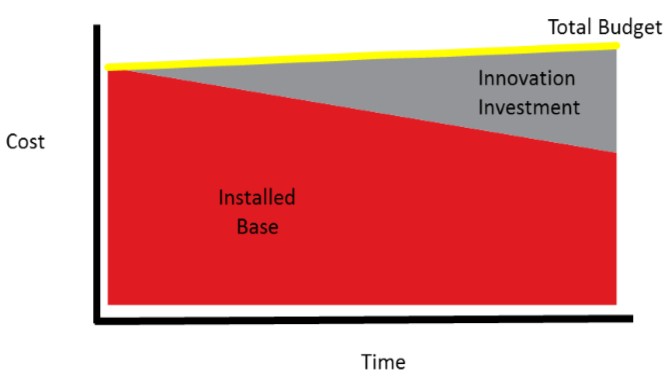 Standardization is key to keeping costs down and controlled. Standardization across all of healthcare is a common theme, and IT is the best place to pilot standardization methods and ideologies. IT Organizations must also understand that innovation is key to the future success of not just IT, but the overall organization.
The following are some of the CIO comments about this topic, pulled straight from our interviews:
"We will continue to drive standardization and efficiencies to get our unit costs down in IT."
"There is a call for the organization to be more efficient. We will continue to add capabilities and the associated costs will be offset by creating efficiencies."
"I have had some success in defending my budget by pointing out efficiencies and costs that were reduced through the deployment of IT. We are doing a good job in demonstrating to senior leadership the values of technology, and that has helped every time during budget time."
The topic of the next blog entry will be The Evolving Role of The CIO