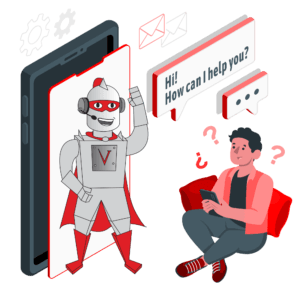 Help Desk, Powered by TOBIAS
Automate your Help Desk with the help of TOBIAS, our Tier 0 Support Chatbot, and save your organization in IT costs.
Whether you're in a technology transition with expected increase in help desk tickets or are looking to augment or even outsource your in-house help desk operations, TOBIAS is here to help. Our Tier 0 Support offerings, powered by TOBIAS, streamlines your help desk operations, offers powerful reporting insights, and empowers your team through self-service support.
Our powerful AI-enabled chatbot, TOBIAS, is pre-loaded with organizational information, resources, and tip sheets to automate support and is truly a first line of defense to significantly reduce Tier 2 ticket volumes by answering questions, triaging issues, and learning from past chat logs.
Product Features
Custom Branding & Marketing
Advanced Ticket Reporting for Training Insights
Intuitive & Friendly UX
Multiple Integration Points
Scalable Deployment & Rapid Set Up
Customizable Programming & Advanced Machine Learning
Real-time Audio & Video Support with Tier 2 gent Routing
Match Subject Matter Knowledge to User Types
Automated routing to agents with knowledge of the module and workflows.

Optimized First Request Resolution
TOBIAS resolves routine requests by providing answers or tip sheets using an artificially intelligent platform.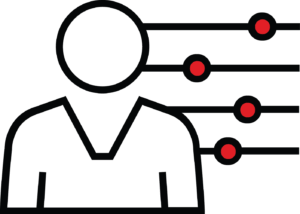 Tailored Solution
Virtual support solutions are tailored to your specific role types, common issues, and triage process.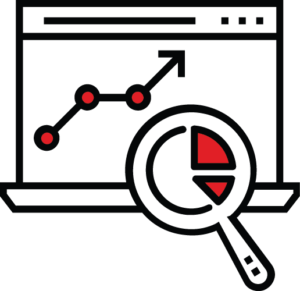 Data-Informed Approach
Comprehensive analytics dashboard that provides transparency into request volume, first request resolution, and response quality.
Who is TOBIAS?
TOBIAS is an AI-enabled chatbot that answers basic questions, triages issues, and learns from past chat logs. TOBIAS is an acronym for Technology Operations Business Information Artificial System. We call him "Tobi" for short!
TOBIAS can be deployed as an extension of your help desk, or as an essential arm of Divurgent's Managed IT Service Solution.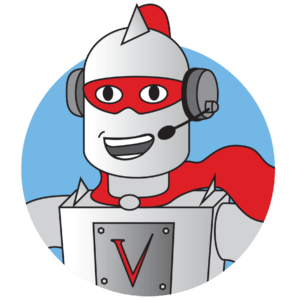 How It Works

Watch: Virtual Go-Live Solutions
Learn more about how Divurgent's innovative and cost-effective Virtual Go-Live Solutions can generate measurable, positive outcomes for you.